Cave Space
A 4-week experiential learning journey exploring Scorpio, Pluto, the 8th House, & underworld archetypes, hosted and curated by astro-mystical guide Britten LaRue
CAVE SPACE is my offering to help you feel your way in the dark and know you're not alone.
What is a "cave space?"
A CAVE SPACE IS A RETREAT. A space to come home to yourself. To rest. To listen. To hear your inner guidance. The Hermit's cave.
A CAVE SPACE IS AN EXPERIENCE. The underworld journey described since ancient times, when we die to some parts of our conscious self and ascend renewed and changed.
A CAVE SPACE IS A PRACTICE. An alchemical one. Of consciously allowing yourself in a regular way to listen in the dark, to the songs of the repressed, dreaming, traumatized, or otherwise unconscious self, and bring them home.
Why? To let yourself become strange unto yourself so that you might remember how wondrous you are. To resource yourself with life force that's too long been hidden. To tap into the truth that we live to die and die to live. We can renew. We can rebirth. We can regenerate.
Many of us grew up in communities without resonant rituals, aesthetics, or libations for honoring death and rebirth initiations. We often feel alone, fucked up, despairing, and marginalized when we go through periods characterized by what astrology calls the cave space: the 8th House. And so I've created this offering to share wisdom, guidance, creative ideas, and mystical experiences for traveling to these parts of yourself. I will be a guide, and so will 12 of the folks I've gathered who I trust can help you explore the way.
I am inviting you into CAVE SPACE to initiate your own belonging to the underworld. Here you'll find tools, nourishment, humor, and clever tips for finding your way there and back again.
I'm inviting you to know yourself where your skin peels back, revealing the shiny, slithering revitalized form of yourself that you both deeply fear and deeply desire to know.
Scorpio is the sign archetype of astrology that most resonates with the themes of the underworld. This is especially true if we loop in Scorpio's polar sign Taurus. The Scorpio-Taurus axis – lit up in 2022 by the eclipses – teaches us about our pain-pleasure thresholds, about the intersections where our shame meets our longing and our fears meet our desires.
Wild aliveness pulses at the liminal interstices between who we have been and who is emerging in us. This is Emergence Astrology.
We have windows of life where we are plunged in deep, where there is no going back to who we were, when we are utterly changed to the cells and the bones. These aren't just for Scorpio season either. It's always Scorpio season in this way. We're always dying to live.
The truth is we have underworld journeys constantly because every moment is a death. While this offering will be evocative and feel energetically resonant for those living in the northern hemisphere if you engage with it in Scorpio season, I've designed the CAVE SPACE to be evergreen. The exception are the 4 live meetups, which will become replays to enjoy for future participants ready for CAVE SPACE outside of this time of year.
Keep scrolling to learn more about the curriculum and the contributors.
CAVE SPACE IS FOR YOU IF…
You love synthesizing astrology, myth, magic, and ritual
You are engaged with your healing path
You are curious to learn more about your 8th House placements
You are open to tapping gently at your unconscious realm, where you may have stored trauma, uncomfortable memories, "shadows," and fears, because you trust in your ability to alchemize these into life force energy for a more integrated self
You are drawn to or are ready to explore autumnal themes of death and decay
You want to learn more about Pluto in your chart and how Pluto's invitations run through you and around you
You are moving through a transitional period of time and are looking for guidance
You trust my voice and my work and feel good about saying Yes to my offerings
You know one of the CAVE SPACE contributors and trust that their Yes is your Yes
You have resources for supporting yourself as material comes up in this space and are prepared to ask for help if you need it
You are interested in learning more about the Scorpio part of yourself and the Scorpio in others
You enjoy self-paced offerings and trust in your inner authority to choose your own CAVE SPACE curriculum
RHYTHM & FLOW FOR CAVE SPACE
CAVE SPACE is an evergreen, self-paced bundle of wisdom teachings led by me and the very talented, magical guides I've constellated for this.
For those during participating Scorpio season 2022, you have the chance to join me live where we can interact and you can ask questions. These live sessions will be included as replays for those who join in later. The majority of CAVE SPACE is pre-recorded by design and is meant for you to work with the material gently as you are ready to go deeper and deeper.
LIVE SESSIONS: October 26, November 2, November 9, and November 16 – all at 4 pm PST / 6 pm CST / 7 pm EST. Live sessions will last anywhere from 60-90 minutes depending on your questions.
Recordings available immediately after. Attendance is optional.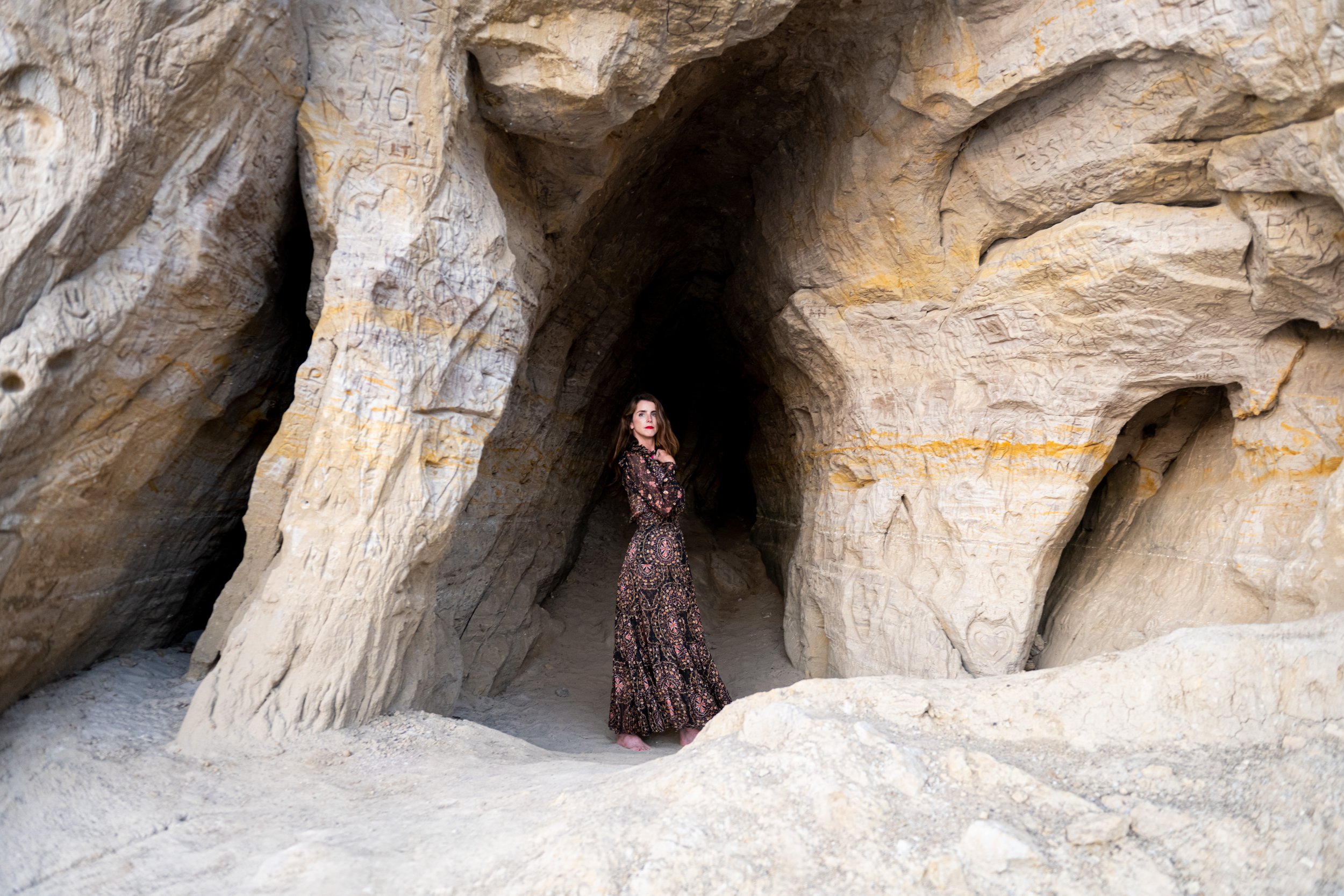 CAVE SPACE CURRICULUM
Live Sessions
"The Medicine of Autumn" with Britten LaRue (October 26): I will speak the sacred words of the archetypal wisdom of Libra, Scorpio, and Sagittarius and how these signs, their ruling planets, and related tarot cards support us in the business of being human. Right at the New Moon Eclipse in Scorpio, I will guide you in sitting with the dizzying invitations of Scorpionic sight and deep knowing.
"Participating in Your Own Abduction" with Britten LaRue (November 2): I will focus on the mythology of Inanna and Persephone as inspiration for self-love and trauma-healing. I will discuss the katabatic journey as a process for personal transformation, and share exercises for facilitating experiences of meeting yourself where your deepest fears intersect with your deepest desires.
"Feast On Your Life: The Taurus-Scorpio Axis" with Britten LaRue (November 9): We will meet the day after the Full Moon Eclipse in Taurus. I will share teachings on the mystical tradition of this axis, including a discussion of the Eleusinian Mysteries and riff on the powerful connections between Venus and Mars in cultivating wild aliveness. We will discuss and practice my framework for Vulture Magic, inspired by this axis of the zodiac.
"Q&A with Britten and Contributors" (November 16): most of the contributors will be live to answers your questions and receive your shares.
Somatic & Energetic Skillset Building
"The Alchemy of Trauma Releasing" with Britten & Luis Mojica of Holistic Life Navigation. This is a 90-minute recorded conversation on the relationship between Pluto and trauma. The recording is accompanied by skills-building recordings and handouts from Luis.
"Healing Co-Dependency through Energy Healing" with Natasha Levinger of Highest Light Healing. Natasha gives a short lecture on the energetics of co-dependency and leads us through a meditation on clearing out our energetic space, separating from a person or situation we are merging with and connecting to our higher self who has already integrated this lesson.
"Meeting & Trusting Your Underworld Guide" with Jonathan Koe. Jonathan's intention is to provide gentle guidance for those who feel themselves to be more comfortable with the solar / diurnal realm to communicate with and ask for help from underworld beings.
Daily Practices & Lunar Rituals
"New Moon in Scorpio Ritual with Persephone & Pomegranates" with Mariola Rosario. A potent and alchemical transmission for working with the Scorpio and the Persephone in yourself.
"In Reverence: A Guide to Altar Building" with Jaclyn Skeans. A visual exploration into the art and devotion of creating altars.
"Scorpionic Integration: Understanding Our Underworlds" from Ashley Estabrook of Witches for Bernie. How do herbal associations help us know ourselves better AND infuse our rituals with a little extra oomph? This is the journey that we'll embark on together, with the latest offering from the Witches for Bernie apothecary: this Scorpio season, a new herbal ritual oil blend will help you recognize, understand, and integrate your Scorpionic underworlds. (The Pluto Oil is a bonus gift for the first 30 folks who register. Everyone else can order through Ashley directly, while supplies last.)
Honoring the Cross-Quarter Threshold
"Dine with the Dead: A Supper Ceremony to Honor Your Ancestors" with Angela George. Angela guides you through a dinner ceremony where we invite your ancestors to the table, celebrate them, and share your accomplishments.
"Roots of Power: Engaging the Season with Tarot and the Mythic Imagination" with Mallory Dowd. In Scorpio season, the veil thins as our attention is drawn down and inward towards the shadowy and mysterious Otherworlds. Channeled guidance and a communal storytelling practice invite us to dig deep and unearth the regenerative gifts of autumn with creativity and imagination.
Meditations & Transmissions
"Lilith's Intimate Lament – Connecting to Our Exiled Self" with Megan Frye of Healing Wave Hypnosis. Lilith is an incredibly powerful archetype who can teach us how to embody our entire experience, with respect to our anger, our right to our own sexuality and to trust ourselves in our needs. This meditative practice is dedicated to the depth of Lilith, and how we can find redemption and validation in the well of ourselves.
"A Return to the Womb Waters of Nammu" with Nicole France-Coe. This is a guided journey to the ancient wombic waters of the Primordial Sea Dragon, Nammu: the Mother of Heaven and Earth. This journey is a balm for the weary Underworld traveler, a place to experience integration, cleansing, clarity and blessing; a transmission of restoration to continue on in the Underworld with a renewed mind-body-spirit
Essays & Journaling Exercises
"Beyond Pluto: Mercury, Psychopomps, Death Deities & Trickster Allies from Below and In Between" with Mariola Rosario. In this illustrated audio lecture, you will walk with Mariola through the crevices of the underworld to encounter some of its inhabitants and frequent visitors. You will learn about liminal deities and allies to take with you on your own underworld journeys and cyclical conversations with Pluto. This is an experimental lecture where myth, art, and astrology meet you at the crossroads. Yes, there will be ghosts. Yes, there will be demons. Yes, it will be dark at times. Grab your coin, light your candle and take Mariola's hand as we descend together.
"A Tarot Journey to Learn from Pluto in Capricorn" with Megan Frye. Pluto is life-transforming change that calls upon you to surrender and release everything you know to be true about your existence, let it burn and turn into ashes and allow for what is new – the crux of your soul's evolutionary experience – to come forward. Pluto is finishing its stay in Capricorn, where it's been since 2008. Through a tarot spread, an essay and a series of journaling prompts, this worksheet will encourage a connection to Pluto in Capricorn's myriad teachings.
"Life After the 8th House: Healing, Miracles, and Other Riches of the Unseen Realms" with Erin Kelley. A lecture discussing strategies and practices for working with the "mysterious dark" as an ongoing practice utilizing one's natal chart as a catalyst for co-creation of one's desires.
"At the Altar of Pluto: Personal Poetics on Being Laid Bare at the Mouth of the Abyss" with Pluma Sumaq. An offering of affirmation, personal insight, and collective hope, from the perspective of having survived many years of wholly destructive Pluto transits.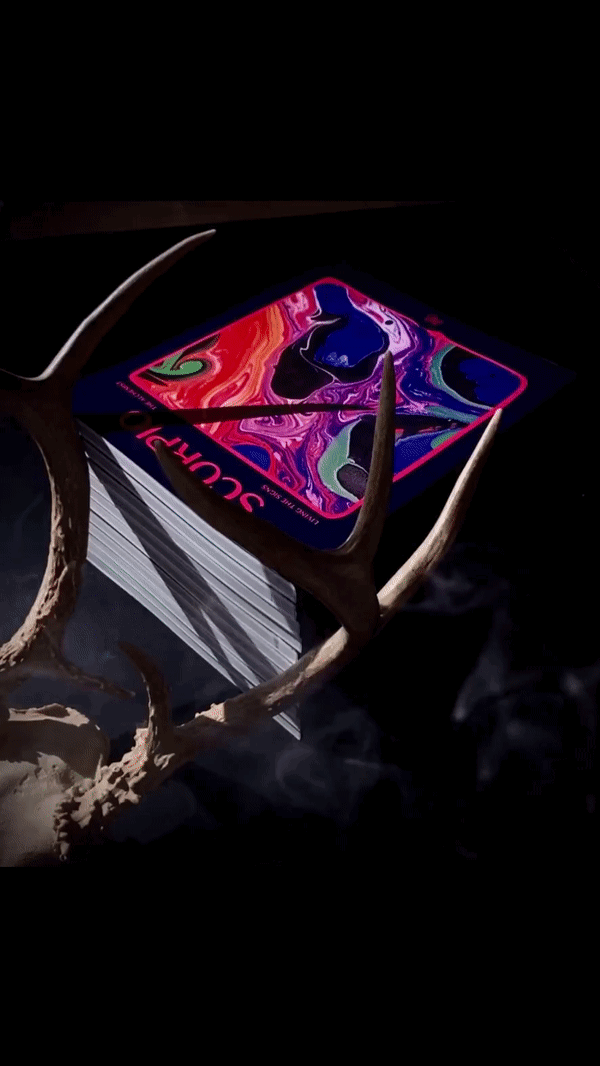 CAVE SPACE includes:
Britten's Living the Signs: Scorpio workbook ($35 value)
Pluto ritual oil from the Witches for Bernie apothecary ($44 value) – only included for the first 30 who register!
Three 75-minute live teachings with Britten (replay available)
One 90-minute live Q&A session with Britten and the CAVE SPACE community (replay available)
15 unique offerings from 13 total contributors, curated and hosted by BrittenTuition: $333 or 2 payments of $166.5030% off for BIPOC, trans and non-binary friends, single parents, and those living with chronic illness (code at sales page) 20% off for students in Astrology as Praxis, alumni of Notes from the Underground, and Transformation clients (code will be emailed to you)
"This was my first foray into any kind of esoteric learning space, and I'm so glad I didn't let my neophyte trepidation hold me back. The way Britten uses the language of astrology as a tool for confronting the hidden, unloved aspects of ourselves is exactly what I didn't know I was coming for. She's a skilled guide who not only knows her stuff, but also is herself an example of how to live more fully in light by embracing the darkness." – M. B., student in last year's Pluto-focused container Notes from the Underground
SIGN UP NOW TO GET YOUR WORKBOOK & RITUAL OIL
MEET YOUR UNDERWORLD GUIDES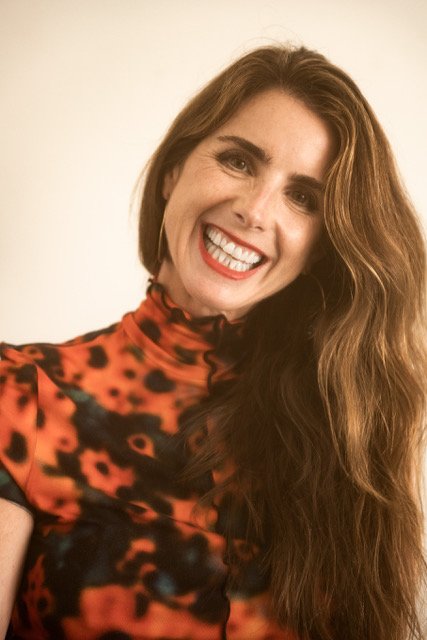 Britten LaRue (she/her) is a transformational guide, astrologer, author, and teacher. She is known for describing the complicated ancient art of astrology in ways that feel profoundly heart-opening, transformative, and inspiring.
Britten calls what she does Emergence Astrology. The name Emergence Astrology centers her primary interest in the discipline: attuning to what is emerging in and for and through us so we can live and trust with more wild aliveness and embodied magic.
In everything, Britten sees her role as a steward to the offerings that want to move through her. Her job is to lovingly hold the space in service to the magic that wants to find form.
Born with Pluto near her North Node in Libra in the 7th House of interpersonal contracts, Britten is seduced by Pluto experiences with other people. She has spent much of the last few years growing skillset around engaging with Pluto with more transparency, pleasure, consciousness, and skill.
As the host and curator of CAVE SPACE, Britten is calling in an experience that awakens consciousness to parts of you that have been hidden in the dark long enough. She trusts that the skills and exercises in this offering will deepen your relationship to your wholeness, sovereignty, and power.
Angela George (she/her) is a creative director and founder of By George Partners. Her innovative outlook allows clients to articulate their unique qualities in ways that forge profound and lasting connections, which she then translates through the language of design. A Libra Rising, Angela focuses her energy on the clientele she is most passionate about: lifestyle brands with an emphasis on food, fashion, and hospitality industries. .
Her enthusiasm for food, and unique creative background landed her an opportunity in 2015 to compete with cooks on Food Network's new hit series "All Star Academy" (Season One). There, she used her creative skills and talents in the kitchen to compete for prizes under the tutelage of celebrity chef Bobby Flay!
Since 2020, Angela went into business with Britten as the designer of her beloved workbooks. In 2021, they took the leap and started their own LLC: In Case of Emergence! Together they create life-changing tools that are consistently smart, unexpected, and heart-opening in order to
nurture your self-healing and liberate your truth. Hear Britten & Angela on Moon to Moon episode 60.
Ashley Estabrook (she/they) founded Witches for Bernie in January 2020 and opened the apothecary in early 2021, after offering beta test products with the Aquarius New Moon ritual oil, modeled after The Star card in tarot. Each product from the Witches for Bernie apothecary is small-batch and hand-crafted, with ingredients carefully selected with deep research and discernment, true to Ashley's Mercurial nature. Ashley has been studying astrology, tarot, and herbalism for over five years and previously crafted a Pluto oil and a Death oil, infused with herbs associated with Scorpio. Currently, there are new oils steeping, with limited stock in the apothecary. Witches for Bernie is also open for custom astrologyand tarot readings throughout October and November, and posts regularly on Patreon, Substack, and across social media platforms, including Instagram, TikTok, Twitter, and Pinterest. Witches for Bernie shares a wide range of content, from political updates happening across the globe, to funny memes that will strike a chord to gather like-minded souls. Hear Britten & Ashley on Moon to Moon episode 31.

Erin Kelley (she/her) is an astrologer and intuitive who loves finding beauty and joy in the most unexpected places. A former yoga and meditation teacher, full spectrum birth worker, and business strategist, she believes the book of knowledge is never wholly written and has an insatiable curiosity that continually leads her down many paths.
Erin has studied the nature of invisible things throughout her life. In 2020, she began working on the concept of Slow Magick, which is the practice of slowing down and stepping into sacred time to deeply connect with Nature and the Land to relax, restore, and reveal the natural self. When not ensconced in enthusiastic communion and conversation with the otherworld realms, you can find Erin on Instagram @slow.magick and at https://slowmagick.com.
Hear Erin & Britten on Moon to Moon episode 72.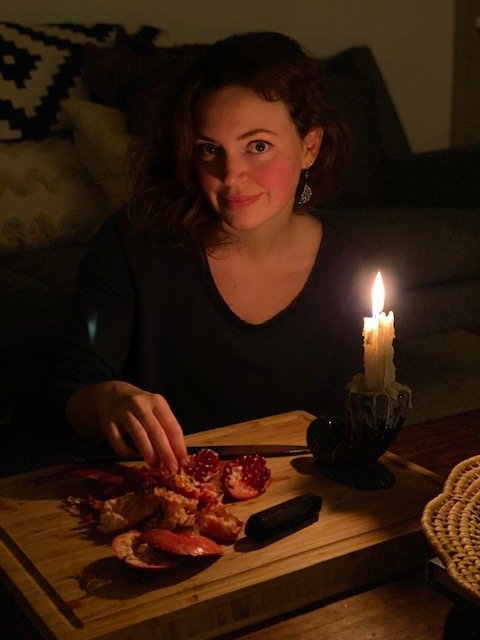 Jaclyn Skeans (she/her) is an avid list maker (Virgo Rising), lover of all things magical (Pisces Sun), and always curious about how you're really doing (Scorpio Moon). Cultivating a more intimate relationship with astrology and the planets has been an ever evolving gift, one that currently has Jaclyn creating a life that inspires and excites her.
In the real world you'll most likely find Jaclyn out on meandering walks with her dog, sitting in the sun, or in her sewing studio creating Astro Hoops – custom, textile creations that turn your natal chart into tangible art. Online you can find her on instagram @thePeachBungalow or at www.thePeachBungalow.com.
Hear Britten & Jaclyn on Moon to Moon episode 65.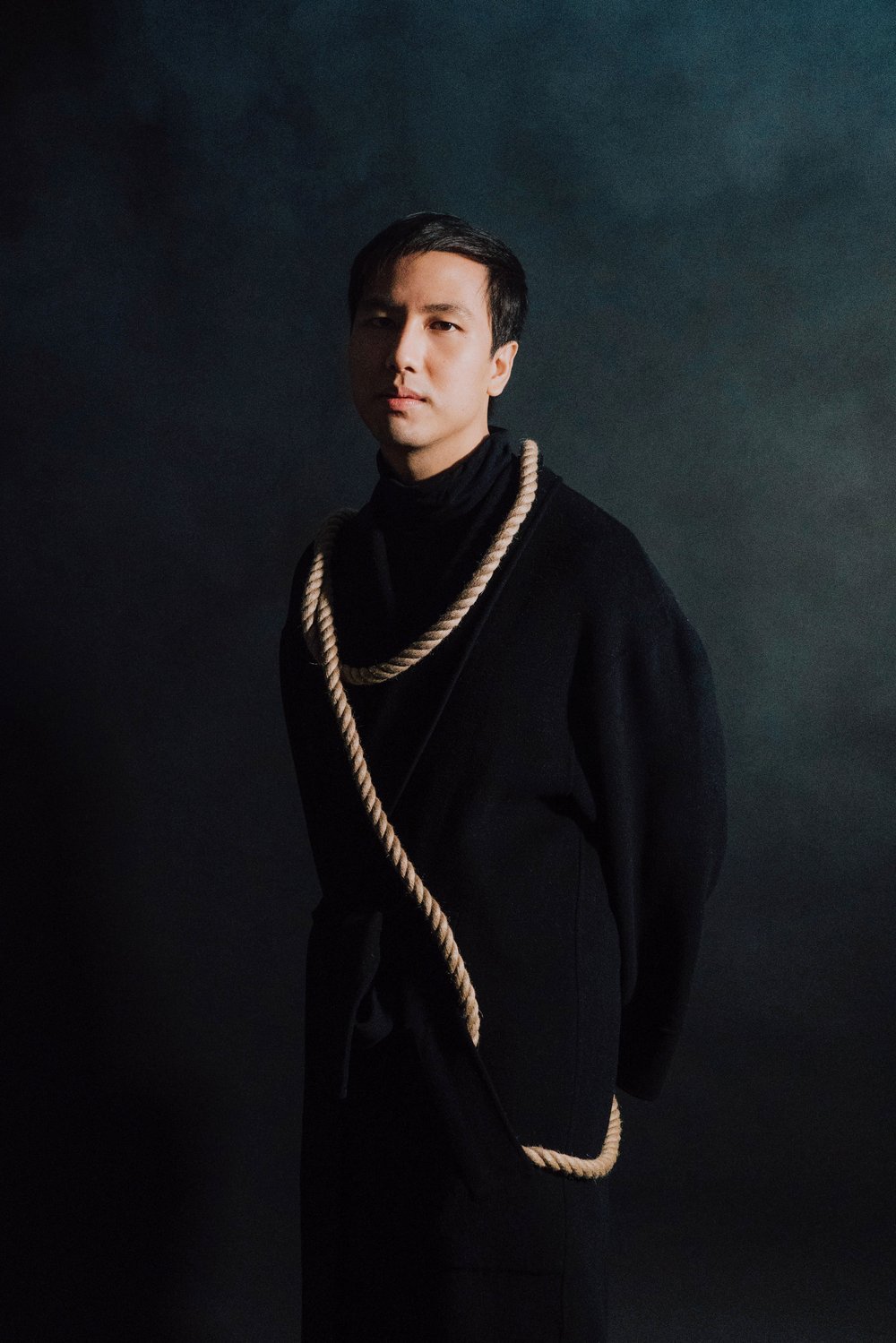 Jonathan Koe (they / he) is a queer mystic who's fluent in the languages of music, astrology, tarot, energy work, statistics, and the Akashic perspective. Their work aims to empower others through compassionate discernment, to nurture communities of passionate seekers, and to expand our sense of interconnectedness beyond the collective myths of binary-thinking and not-enoughness. At the heart of Jonathan's work as a healing artist is the desire to continually develop, transform, and question the ways we describe and enchant our internal and relational realities.
Since early 2021, Jonathan has been Britten's teaching collaborator. They are the creators and co-facilitators of Astrology as Praxis, their year-long learning container. Hear Britten & Jonathan share what they've learned about how astrology can support your partnerships in their free webinar. Jonathan has been the guest on Moon on Moon more times than Britten count. They are Britten's most favorite person to talk astrology with.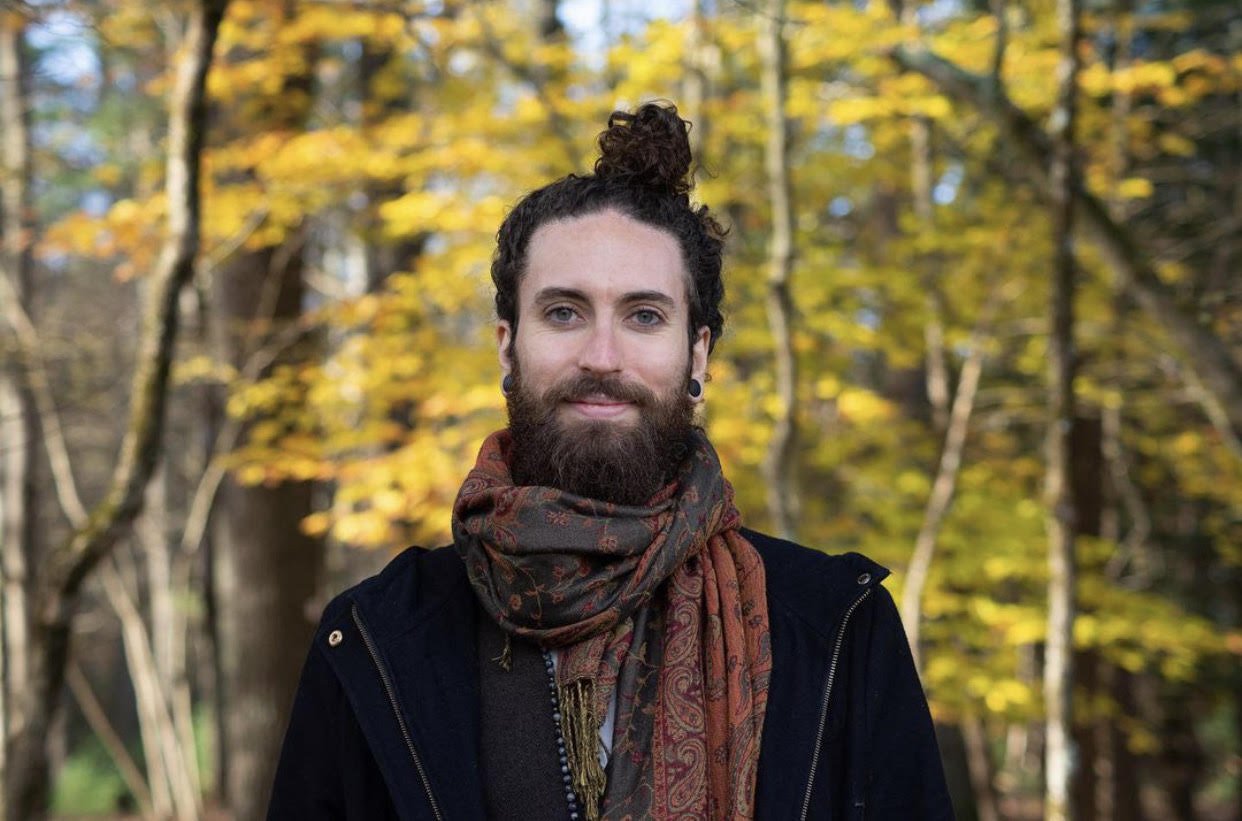 Luis Mojica (he/him) is a Somatic Therapist & Nutritionist. He specializes in teaching people how to heal trauma through listening & relating to their bodies. He uses whole food nutrition, self-inquiry, and Somatic Experiencing as tools to develop safety within the body. With over 15 years of experience, he has found that a deeper connection to the self & the world around us emerges from that state of safety. We learn how to stop avoiding our bodies & start relating to them.
Luis shows up to this work from a deeply personal experience with suffering and healing that suffering. You can learn about Luis's personal journey with trauma in Episode 1 of his podcast Holistic Life Navigation titled "How My Trauma Became My Teacher." Hear Britten & Luis on Moon to Moon episode 24.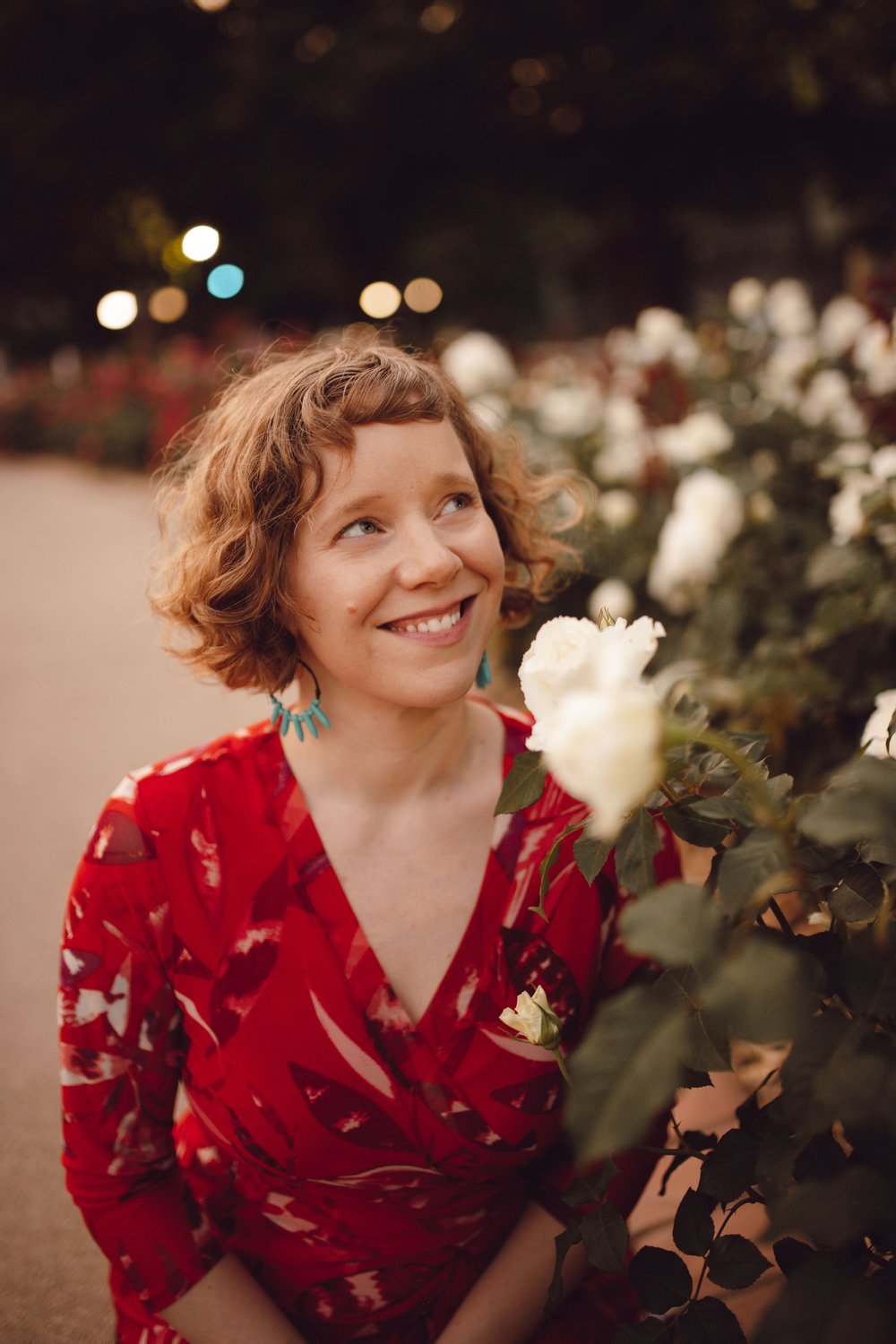 Mallory Dowd (she/they) is an intuitive tarot reader, artist, teacher, theatre-maker, and witch. Mallory's work weaves together the gifts of divination, loving presence, sacred cycles, creativity, storytelling, and a growing fascination with the art of benediction and the power of words. She is honored and delighted to hold space for the unearthing, plotting, releasing, naming, healing, reframing, interruption, integration, connection, devotion, liberation, imagination, destruction, and co-creation that happens around the hearth of her home and practice only to radiate out into the world. Mallory resides in Seoul and offers readings in her home (with cats!) and globally via zoom. Visit her website to book a tarot reading, sign up for her email newsletter, and get updates on her forthcoming Patreon page and other projects. Hear Britten & Mallory on Moon to Moon episode 48.
Mariola Rosario (she/her) is a bruja, astrologer, teacher, artist and independent researcher from Borikén, the land known today as Puerto Rico. She is currently living and experiencing our global collapse from the shores of Paris, France where she sits on her throne, overlooking the legendary Père-Lachaise Cemetery, an endless source of inspiration, devotion and daily walks. In her practice, she melds astrology with visual arts and mythopoetic meanderings. She is the proud steward of a powerful Scorpio stellium in the first house. It is from this swampy helm, that her sun sends light beams in all directions, with special luminosity towards that which is hidden, in the dark, nocturnal. This has given Mariola plenty of deep-diving, underworldly curiosity, a ghoulishly contagious sense of humor and a psychopomp quality in most of her creative pursuits and obsessions. She likes to walk with people in these mysterious realms; as a friend at the crossroads and an extended hand to those who wander through liminal landscapes. Hear Britten & Mariola on Moon to Moon episode 45.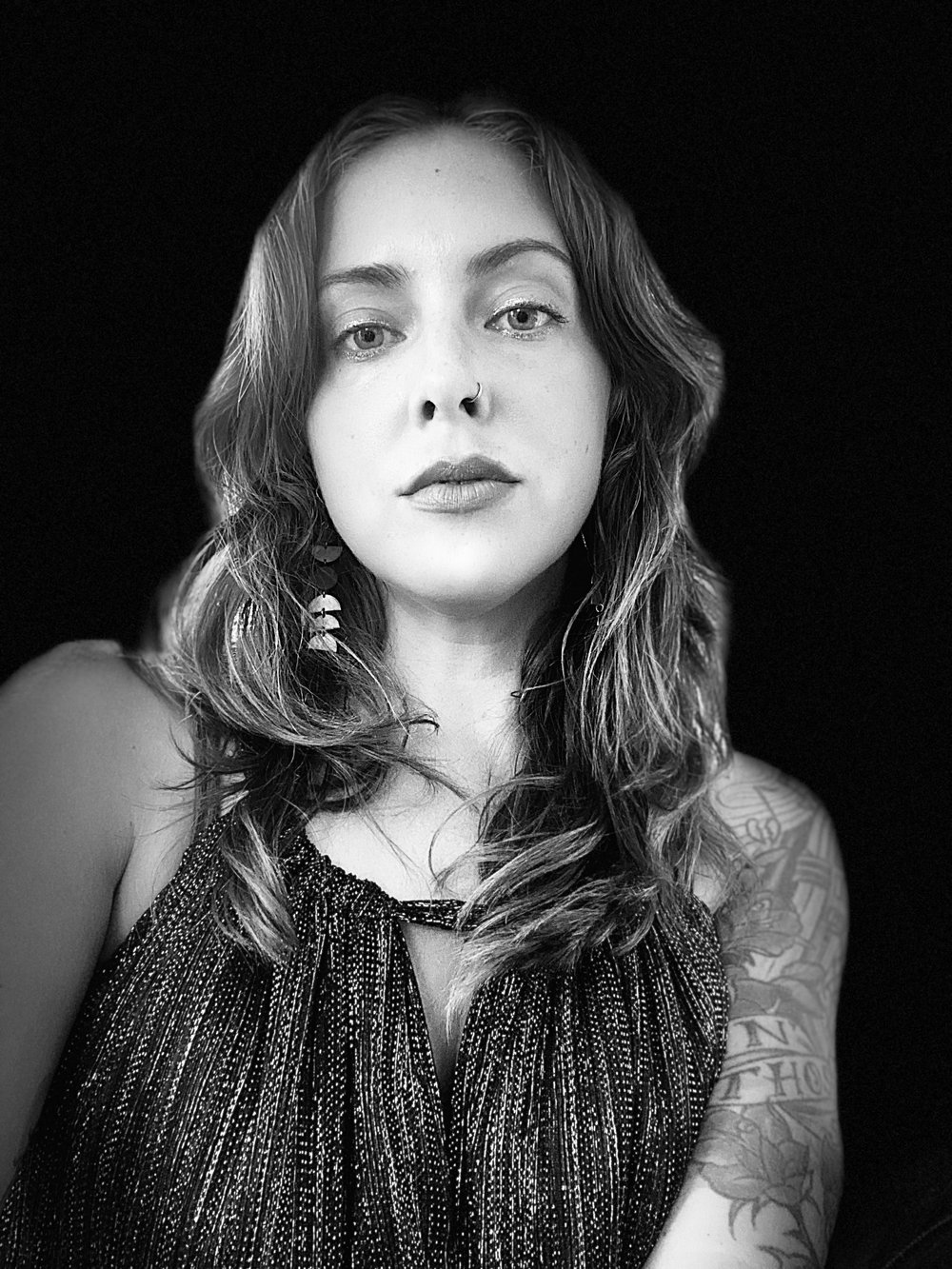 Megan Frye is an 8th house dark moon sorceress. She travels with fluidity between the subconscious mind and the material world, serving as a torch and guide for navigating the passage of the many unseen realms. She believes that all of our power lies within the space of the 8th and 12th houses, within our subconscious, and this is how we initiate true connection with ourselves and others.
Megan works most often with the modalities of trance and hypnosis, guiding clients to sow seeds of change in the rich soil of the subconscious mind. You can find more about her on IG: @healingwavehypnosis. Hear Britten & Megan on Moon to Moon episode 56.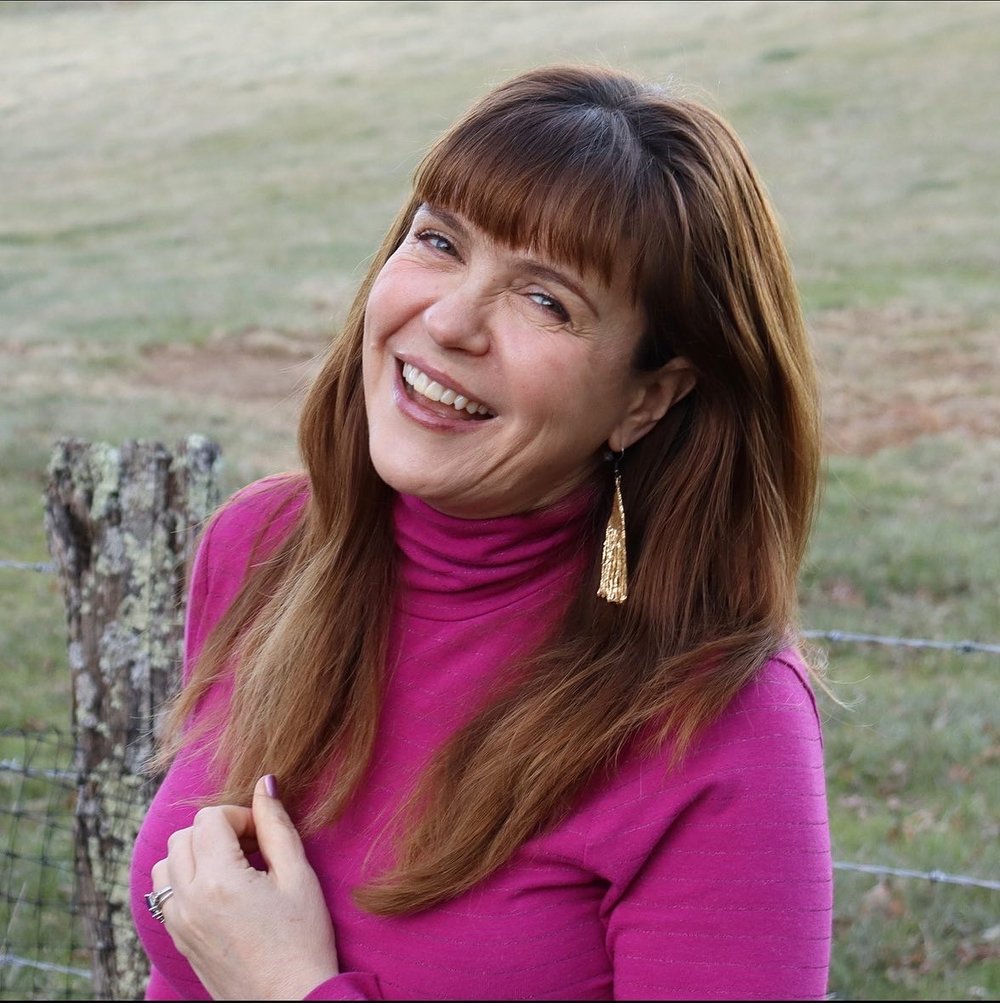 Natasha Levinger (she/her) is a professional intuitive, childhood pattern breaker, energy healer and inner child healing expert. Natasha began learning the energy healing modalities she uses in my sessions in 2001. She has a B.A. in Human Development and also holds certificates in many modalities of energy healing including Reiki and stone medicine.
Natasha has done extensive work learning about healing the inner child, healing from narcissistic relationships and co-dependency. She is also a survivor of relational trauma and narcissistic abuse, which gave her the foundation to understand and empathize with the people that come to see her. Natasha is the co-host of the podcast Getting to Know Woo, all about destigmatizing "woo woo" practices and highlighting how powerful they are. Her book Healing Your Inner Child comes out April 2023. Follow Natasha at @highestlighthealing on Instagram. Hear Britten & Natasha on Moon to Moon episodes 21, 30, 55, and upcoming on 74.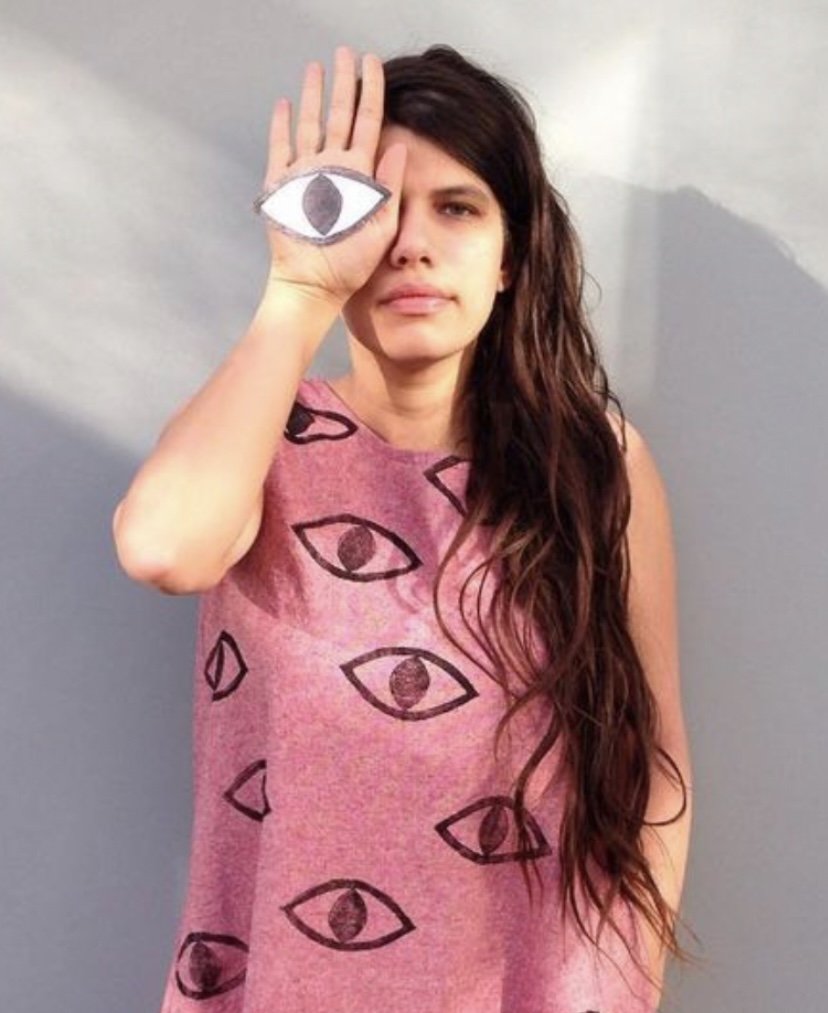 Nicole France-Coe (she/they) is a devotee to Great Mystery and all Its beauty, pleasure, liminality, and dismantling power. She is more at home in the Unknown than the Binary and the Static. Being born onto Earth as a mixed race, gender non-conforming, neurodivergent human has provided the blood and bone blueprint for learning how to dance in the cracks. Nicole relates deeply to the archetypal energy of the Trickster as well as the High Priestess and delights in wedding these two energies in her body and through her oracular offerings.
This fall, with her partner Dicky, they will be launching their business website, The Lion & the Lute. This space will hold their offerings in service to ancestral healing, oracular arts, handmade goods and flower essences. In the meantime, you can reach Nicole at nicoleprovidence@gmail.com or IG @nicolefrancecoe. Hear Britten & Nicole on Moon to Moon episode 67.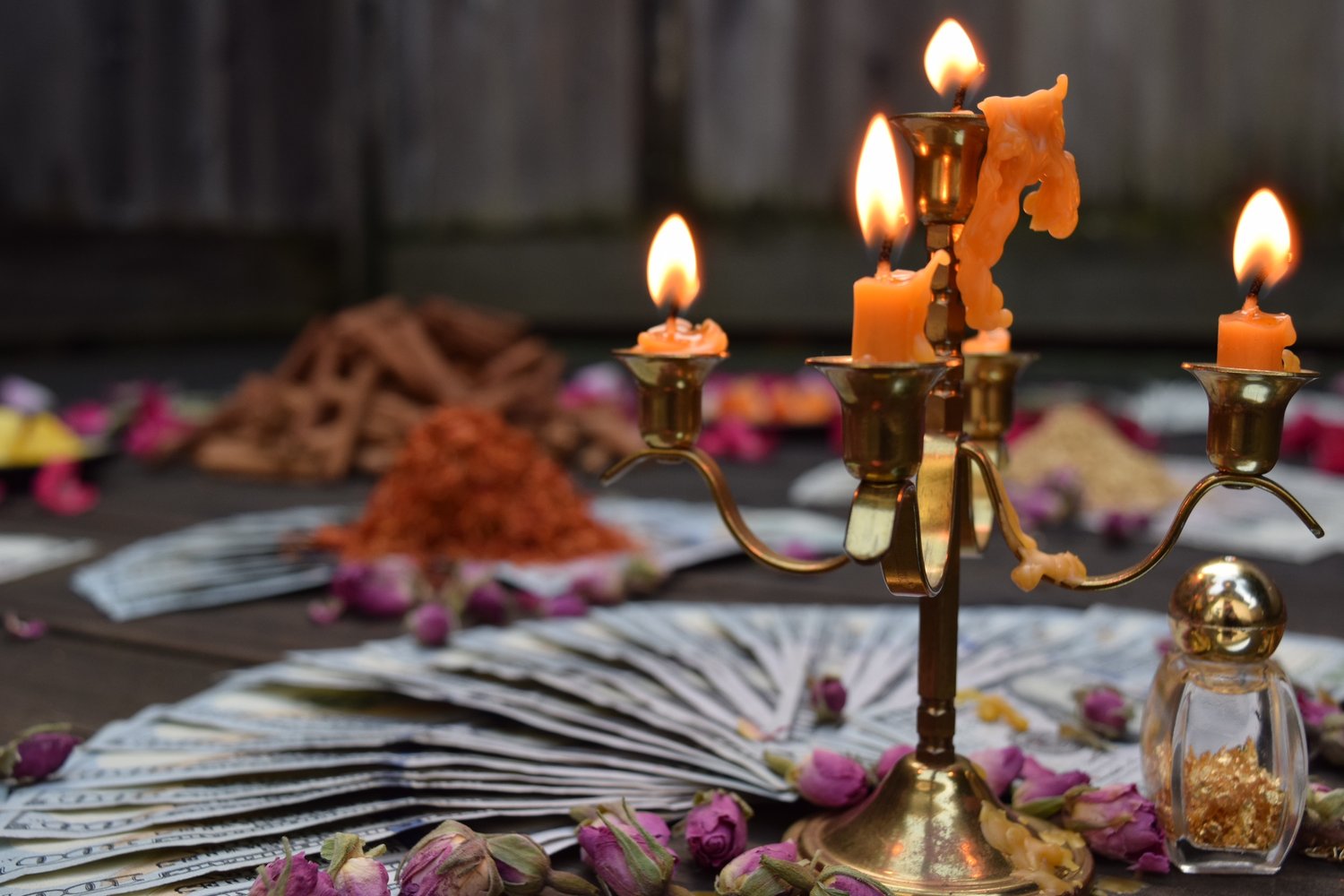 Pluma Sumaq is a poet, artist, underground mystic, and keeper of secrets. A daughter of the moon and the mountain- she deeply values the invisible, the dark of night, and the prosperity found in our own sacred underworlds. She has learned some of her most intimate lessons through her twenty-plus years of experience in the sex trade while attmepting to outrun generational poverty. She now carries with her a profound compassion and reverence for our most shamed and fearful places.
Pluma's creative work largely centers the experiences of sex workers, and seeks to uplift the humanity and dignity of those living with stigmatized, criminalized, or otherwise marginalized identities. She believes in your dreams, her dreams, and the collective desire to remember we are all miracles and answered prayers.
---
Some Background Behind My Interest in Caves Spaces
Since before I found astrology, I have been fascinated by underworld stories, aesthetics, and experiences. In fact, my doctoral dissertation was going to be titled The Visualization of Atomic Science in Popular Culture, and I had a whole chapter written on the ways the U.S. government sold folks on the military's building of missile silos under sparsely populated prairies and deserts all over the country. Our land is literally littered with underground weapon spaces! And I wondered what future humans would say about the ruins of these "cave spaces" when they found them.
In the process of of my research, I studied the underground as a context of myths, science fiction, and fantasy in the history of literature. I ended up writing a paper on Alice in Wonderland. Alice fell down a rabbit hole, which was a kind of below-the-surface silo for dreaming an alternate reality where the world becomes "curiouser and curiouser." And for this project I learned a powerful term: katabasis, whose roots mean "going down."
The katabatic journey describes a narrative structure that includes a threshold crossing, a descent, an inversion, and then a re-ascent. Any time we move through periods of change, of invitations to explore who we are in new ways, of transformation, we often feel like we're undergoing katabasis.
Let's look at Alice as an example, in the story the "threshold crossing" is Alice's entrance into the rabbit hole, movement through the tunnel, and fall through the well. The threshold refers to the precipice or bridge from the normal to the liminal. Everything before the threshold is "ordinary life," whatever has been set up by the author as the "per usual" for the character. Ordinary is how we might describe phases of life where we just go about our business and don't feel like we're "going through" anything in particular.
According to the katabatic structure, the "descent" refers to Alice's meanderings after the actual fall: her efforts to get through the little door in the hallway to the garden outside, meeting the assorted characters throughout the journey, and experiencing various changes in size. In the descent, everything becomes strange. Alice has to unlearn the old rules. She meets frustrating challenges as she tries to apply Aboveworld etiquette and reasoning to the Underground. Things seem to break down, unravel, defy logic, and challenge her self-trust and sanity. She is routinely humbled, perplexed, confused, and misunderstood. She wants to be a polite, good girl the way she was taught, but the Underground seems to want something else from her.
The "inversion" in the story is the moment Alice rejects the false rationale of Wonderland during the trial scene at the end of her adventures. The Queen of Hearts tells Alice to hold her tongue, and Alice shouts, "I won't! You're nothing but a pack of cards! Who cares for you?" An inversion is a reversal. In Wonderland, people speak in syntactical reversals and it feels "curiouser" and "curiouser." Alice spends most of the journey trying to get people to understand her, and in this moment, she stops trying. This is a climax in the katabatic journey because we get to witness the character taking their power back in some crucial way. She stops trying to negotiate, control, or force her way through like a child perfectly obeying the rules of her parents. The inversion can be any kind of aha moment, awakening, or healing experience that shifts and pivots the story.
The "re-ascent" follows immediately thereafter when Alice awakes on her sister's lap and declares the whole thing a "curious dream." The re-ascent is the return to whatever "home" is in the story, but now the character is changed. This is not the same Alice. It is often disorienting to "return" to the way things were after we experience a katabatic journey of some kind. Therapy is one of the ways in which we humans aim to contextualize and understand how to carry the ways we change and heal while still putting one foot in front of the other.

"Therapy" comes from the Greek therapeia meaning "attendance upon the gods." This suggests that what we seek in therapeutic modalities are the right deities, archetypes, principles, or stories to bring in for integration and healing. This is part of why I love astrology and the tarot, and their related myths. You can call on the archetypes to "attend" to you: to help you awaken into your full self.
At the center of the mythology of Scorpio is the myth of Persephone and all of the related stories of journeys to the Underworld. In these CAVE SPACES we witness characters who inspire us with ways to reframe our struggles with magical language.
The spirit of CAVE SPACE is to cultivate the bravery, self-trust, and wise skills you want to have if you're ready to call back the parts of you that fragmented off since childhood as you experienced lack of attunement from caregivers, shaming, trauma, narcissism, and other forms of overpowering, over-controlling, and overwhelm that conditioned you to hide and repress any parts of your beautiful self.
There is always an intelligence to hiding our power because that move was helping us survive and get what we needed. But in present time, perhaps you feel ready to bring that power back into your conscious self.
CAVE SPACE is a learning experience to help you access the parts of yourself that – on the one hand – you deeply desire to remember, to love, to bring into visibility, and – on the other hand – you feel a bit of terror about experiencing. Of course there's fear! If you have been living a while without the capacity to know yourself more fully, then the unknown of it feels frightening. The unknown is like a CAVE SPACE because it's what is under our conscious awareness. We go down and in and through.
CAVE SPACE is my offering to help you feel your way in the dark and know you're not alone. If this is resonating, I hope to see you on the other side.